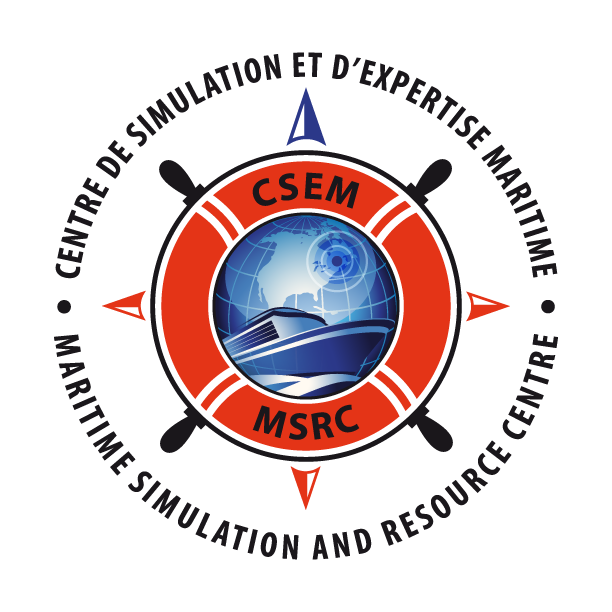 Ship Models
https://www.sim-pilot.com/
SHIP MODELLING
The hydrodynamic behaviour of ships and wind effects are generated using internationally recognized mathematical modelling techniques. As such, the vessel's interaction with external environment forces, such as squat and channel effects, are represented by the most advanced digitization techniques.
SHIP MODEL SPECIFICATIONS
For simulations, the MSRC already has several ship models available (bulk carrier, oil tanker, container ship, LNG, tugboats, passenger ships, etc.). Each ship model is unique in itself, with very similar manoeuvring characteristics to the reference ship.
The MSRC can design new ship models if the project requires a particular type of ship. In this case, approximately two months will be required to complete the modelling and validation work.
* Models developed by MSRC's in-house team.
Search
Disp. T : MIN - MAX
Length over all : MIN - MAX
Draft AFT : MIN - MAX
| | Models | Type | Name | Disp. (t) | LOA (m) | Width (m) | Draft (m) FWD | Draft (m) AFT | Windage area (m²) | PropulsionMain | Propulsion Aux |
| --- | --- | --- | --- | --- | --- | --- | --- | --- | --- | --- | --- |
| * | BKCS01P | Bulk Carrier | Quebec Arcturus | 29 268 | 200,00 | 23,80 | 7,80 | 7,80 | 2 018 | Fix Pitch | 1 Bow |
| * | BKCS02P | Bulk Carrier | Quebec Altair | 29 268 | 200,00 | 23,80 | 7,80 | 7,80 | 2 018 | Fix Pitch | 1 Bow |
| * | BKCS03B | Bulk Carrier | Quebec Deneb | 83 140 | 300,00 | 53,00 | 7,00 | 10,00 | 7 000 | Fix Pitch | |
| * | BKCS03L | Bulk Carrier | Quebec Deneb | 200 000 | 300,00 | 53,00 | 15,00 | 15,00 | 4 900 | Fix Pitch | |
| * | BKCS05B | Bulk Carrier | Quebec Electra | 18 537 | 222,50 | 23,70 | 4,50 | 6,90 | 2 418 | CPP | 1 Bow |
| * | BKCS05L | Bulk Carrier | Quebec Electra | 35 000 | 222,50 | 23,70 | 8,00 | 8,00 | 2 018 | CPP | 1 Bow |
| * | BKCS06L | Bulk Carrier | Quebec Castor | 88 047 | 229,00 | 36,50 | 13,00 | 13,00 | 1 850 | Fix Pitch | |
| * | BKCS06P | Bulk Carrier | Quebec Castor | 72 024 | 229,00 | 36,50 | 11,00 | 11,00 | 1 850 | Fix Pitch | |
| * | BKCS07L | Bulk Carrier | Quebec Neptune | 45 000 | 189,90 | 28,50 | 10,00 | 10,00 | 1 200 | Fix Pitch | |
| * | BKCS08P | Bulk Carrier | Quebec Cybele | 61 000 | 184,00 | 32,20 | 10,50 | 10,50 | 1 700 | Fix Pitch | |
| * | BKCS09B | Bulk Carrier | Quebec Mira | 177 577 | 327,00 | 55,00 | 11,90 | 12,20 | 6 847 | Fix Pitch | |
| * | BKCS09L | Bulk Carrier | Quebec Mira | 336 619 | 327,00 | 55,00 | 21,60 | 21,80 | 3 727 | Fix Pitch | |
| * | BKCS11B | Chinamax | Quebec Maia | 177 577 | 334,00 | 62,00 | 11,93 | 12,20 | 7 049 | Fix Pitch | |
| * | BKCS11L | Chinamax | Quebec Maia | 385 000 | 334,00 | 62,00 | 23,00 | 23,00 | 3 900 | Fix Pitch | |
| * | BKCS12B | Valemax | Quebec Merope | 197 600 | 362,00 | 65,00 | 11,93 | 12,20 | 7 349 | Fix Pitch | |
| * | BKCS12L | Valemax | Quebec Merope | 405 000 | 362,00 | 65,00 | 23,00 | 23,00 | 4 200 | Fix Pitch | |
| | BULKC02 | Bulk Carrier | American Courage | 29 260 | 193,20 | 20,70 | 8,38 | 8,38 | 1 709 | CPP | 1 Bow |
| | BULKC03 | Bulk Carrier | Arthur M. Anderson | 35 510 | 232,00 | 21,40 | 8,20 | 8,20 | 2 526 | Fix Pitch | 1 Bow |
| | BULKC06.B | Bulk Carrier | M/S Magnitogorsk | 39 024 | 215,40 | 31,80 | - | - | 2 712 | Fix Pitch | |
| | BULKC07 | Bulk Carrier | Star Hardanger | 56 927 | 199,00 | 31,00 | 12,02 | 12,02 | 2 903 | Fix Pitch | 1 Bow/1 Stern |
| | BULKC11B | Bulk Carrier | Hagland Saga | 3 554 | 90,00 | 14,00 | 3,27 | 3,55 | - | CPP | 1 Bow |
| | BULKC11L | Bulk Carrier | Hagland Saga | 5 906 | 90,00 | 14,00 | 5,50 | 5,50 | 478 | CPP | 1 Bow |
| | BULKC16 | Bulk Carrier | Fraiser River | 85 005 | 265,00 | 32,30 | 12,50 | 12,50 | 2 534 | Fix Pitch | |
| | BULKC17L | Bulk Carrier | Hsin May | 187 300 | 289,00 | 45,00 | 16,70 | 16,70 | 6 630 | Fix Pitch | |
| | BULKC17P | Bulk Carrier | Hsin May | 165 800 | 289,00 | 45,00 | 15,00 | 15,00 | - | Fix Pitch | 0 |
| * | CARCS01L | Car Carrier | Quebec Taurus | 56 780 | 265,00 | 32,20 | 12,30 | 12,30 | 6 500 | Fix Pitch | 1 Bow/1 Stern |
| | CARGO02L | General Cargo | AMSEA | 47 000 | 205,10 | 32,20 | 9,80 | 9,80 | 1 532 | Combi | 1 Bow |
| | CARGO03 | General Cargo | Maersk | 45 840 | 230,00 | 27,40 | 10,03 | 10,03 | 2 014 | CPP | 1 Bow |
| | CARGO08B | General Cargo | Maassgracht | 9 800 | 141,70 | 18,90 | 4,25 | 5,90 | - | CPP | 1 Bow |
| | CARGO08L | General Cargo | Maasgracht | 17 800 | 141,70 | 18,90 | 8,50 | 8,50 | 1 235 | CPP | 1 Bow |
| | CNTNR20B | Container | KMSS Dainty | 40 600 | 294,10 | 32,20 | 7,22 | 8,33 | - | Fix Pitch | 1 Bow |
| | CNTNR20L | Container | KMSS Dainty | 76 752 | 294,10 | 32,20 | 13,00 | 12,50 | 6 215 | Fix Pitch | 1 Bow |
| | CNTNR21B | Container | KMSS Ultra | 43 073 | 285,00 | 40,00 | 7,12 | 7,86 | - | Fix Pitch | 1 Bow |
| | CNTNR21L | Container | KMSS Ultra | 85 268 | 285,00 | 40,00 | 12,70 | 12,70 | 6 799 | Fix Pitch | 1 Bow |
| | CNTNR21P | Container | KMSS Ultra | 70 946 | 285,00 | 40,00 | 11,00 | 11,00 | - | Fix Pitch | 1 Bow |
| | CNTNR23B | Container 1162 TEU | KMSS Uni-Assure | 16 030 | 165,00 | 27,10 | 5,30 | 7,60 | 1 660 | Fix Pitch | 1 Bow |
| | CNTNR23L | Container 1162 TEU | KMSS Uni-Assure | 21 980 | 165,00 | 27,10 | 7,57 | 9,26 | 1 500 | Fix Pitch | 1 Bow |
| | CNTNR23X | Container 1162 TEU | KMSS Uni-Assure | 19 912 | 165,00 | 27,10 | 8,09 | 8,79 | - | Fix Pitch | 1 Bow |
| | CNTNR29 | Container 2000 TEU | M/S DudleLarsGar | 33 750 | 202,40 | 31,00 | 8,60 | 9,20 | 4 550 | CPP | 1 Bow |
| | CNTNR35 | Container 13100 TEU | Maersk Edinburg | 176 400 | 366,50 | 48,20 | 15,00 | 15,00 | 12 617 | Fix Pitch | 2 Bow |
| | CNTNR39 | Container 18000 TEU | Majestic Maersk | 249 931 | 399,00 | 59,00 | 16,00 | 16,00 | 17 800 | 2 x Fix Pitch | 2 Bow |
| | CNTNR39B | Container 18000 TEU | Majestic Maersk | 187 425 | 399,00 | 59,00 | 12,00 | 12,00 | 16 200 | 2 x Fix Pitch | 2 Bow |
| | CNTNR39C | Container 18000 TEU | Majestic Maersk | 218 660 | 399,00 | 59,00 | 14,00 | 14,00 | 19 000 | 2 x Fix Pitch | 2 Bow |
| | CNTNR43.D | Container | OCCL St. Petersburg | 11 902 | 149,00 | 22,50 | - | - | 1 200 | CPP | 1 Bow |
| | CNTNR48.BB | Container | MS Flora | 11 494 | 132,00 | 22,50 | 5,75 | 5,75 | - | CPP | 1 Bow |
| | CNTNR48.BL | Container | MS Flora | 19 038 | 132,00 | 22,50 | 8,65 | 8,86 | 1 125 | CPP | 1 Bow |
| | COAST03 | General Cargo | Erik Boye | 1 171 | 55,00 | 9,30 | 3,45 | 3,45 | 231 | CPP | |
| * | CRCS01L | Cruise | Quebec Dubhe | 65 291 | 333,00 | 37,90 | 8,50 | 8,50 | 13 000 | Fix Pitch | 3 Bow/2 Stern |
| * | CRCS02L | Cruise | Quebec Ursa Major | 78 250 | 347,10 | 41,40 | 8,60 | 8,60 | 14 614 | 2 x Azipod | 4 Bow |
| * | CRCS07L | Cruise | Viking Octantis | 18 293 | 205,00 | 23,50 | 6,00 | 6,00 | 4 401 | 2 x Azipod | 3 Bow |
| * | CRCS08L | Cruise | Star of the MSRC | 106 000 | 360,00 | 47,00 | 9,50 | 9,20 | 14 740 | 3 x Azipod | 4 Bow |
| | CRUIS05L | Cruise | M/S Fantasy | 34 710 | 260,70 | 31,50 | 7,80 | 7,80 | 7 550 | 2 x Combi | 3 Bow/3 Stern |
| | CRUIS08 | Cruise | GTS Constellation | 45 300 | 294,00 | 32,20 | 8,00 | 8,00 | 10 270 | 2 x Azipod | 2 Bow |
| | CRUIS16 | Cruise | Carnival Spirit | 34 710 | 261,00 | 33,60 | 7,80 | 7,80 | 7 550 | 2 x Fix Pitch | 2 Bow/2 Stern |
| | CRUIS20 | Cruise | Kongsberg Grace | 25 780 | 218,00 | 31,80 | 6,67 | 6,73 | 15 760 | 2 x Fix Pitch | 2 Bow/1 Stern |
| | CT300PD | Container 6628 TEU | V-Star | 81 582 | 300,00 | 40,00 | 11,00 | 11,00 | 8 936 | Fix Pitch | 1 Bow |
| * | CT367X | Container 13100 TEU | Quebec Endavour | 170 731 | 367,00 | 48,40 | 14,50 | 14,50 | 9 834 | Fix Pitch | 1 Bow |
| * | CTCS01L | Container 7500 TEU | Quebec Sirius | 132 003 | 320,00 | 42,90 | 13,90 | 15,10 | 7 850 | Fix Pitch | 1 Bow |
| * | CTCS01P | Container 7500 TEU | Quebec Sirius | 118 500 | 320,00 | 42,90 | 13,00 | 13,00 | 8 300 | Fix Pitch | 1 Bow |
| * | CTCS02P | Container 9500 TEU | Quebec Perseus | 130 500 | 351,00 | 43,00 | 12,20 | 12,20 | 9 100 | Fix Pitch | 2 Bow |
| * | CTCS03P | Container 9500 TEU | Quebec Hydrus | 130 500 | 351,00 | 43,00 | 12,20 | 12,20 | 9 300 | Fix Pitch | 2 Bow |
| * | CTCS04P | Container 4250 TEU | Quebec Phoenix | 52 500 | 265,00 | 32,20 | 10,30 | 10,70 | 4 173 | Fix Pitch | 1 Bow |
| * | CTCS05L | Container 8600 TEU | Quebec Canopus | 143 000 | 335,50 | 43,00 | 14,00 | 14,00 | 7 850 | Fix Pitch | 1 Bow |
| * | CTCS06 | Container 9030 TEU | Quebec Diadem | 101 349 | 300,00 | 44,00 | 11,00 | 11,00 | 6 559 | Fix Pitch | 1 bow thruster |
| * | CTCS08B | Container 20954 TEU | Quebec Fornax | 223 000 | 400,00 | 59,00 | 14,00 | 14,00 | 16 999 | Fix Pitch | 1 Bow |
| * | CTCS08L | Container 20954 TEU | Quebec Fornax | 245 300 | 400,00 | 59,00 | 15,50 | 15,50 | 16 999 | Fix Pitch | 1 Bow |
| * | FERCS01L | Ferry | F.A. Gauthier | 9 727 | 133,20 | 22,40 | 5,50 | 5,50 | 2 285 | 2 x Azipod | 2 Bow |
| * | FERCS02B | Ferry | Armand Imbeau II | 3 005 | 92,00 | 26,40 | 4,10 | 4,40 | 884 | 2 x Azi (70%) | |
| * | FERCS02C | Ferry | Armand Imbeau II | 3 005 | 92,00 | 26,40 | 4,10 | 4,40 | 884 | 2 x Azi (50%) | |
| * | FERCS02S | Ferry | Armand Imbeau II | 3 005 | 92,00 | 26,40 | 4,10 | 4,40 | 884 | 2 x Azi (50%) | |
| * | FERCS02T | Ferry | Armand Imbeau II | 3 005 | 92,00 | 26,40 | 4,10 | 4,40 | 884 | 2 x Azi (70%) | |
| * | FERCS04L | Ferry | Bella Desgagnes | 5 425 | 97,10 | 19,40 | 4,40 | 4,40 | 1 721 | 2 x Azipod | 2 Bow |
| * | FERCS05L | Ferry | Saaremaa I | 2 584 | 92,00 | 18,00 | 3,80 | 3,00 | 1 324 | 2 x Azi Fwd/Aft | |
| * | FERCS06L | Ferry | Madeleine II | 9 855 | 139,10 | 22,00 | 5,80 | 5,80 | 2 683 | 2 x CPP Var | 2 Bow |
| | FERRY24 | Ferry RO/RO | M/S Ulysses | 28 280 | 209,00 | 31,20 | 6,40 | 6,40 | 5 639 | 2 x Combi | 3 Bow/1 Stern |
| | FERRY34 | Ferry RO/RO | Northern Expedition | 8 140 | 151,80 | 23,00 | 5,00 | 5,00 | 3 113 | 2 x CPP | 2 Bow |
| | FERRY42 | Ferry RO/RO | Queen of Cumberland | 2 498 | 96,00 | 15,30 | 3,70 | 3,70 | 797 | 4 x Azipod | |
| | FERRY60 | Ferry RO/RO | Northern Expedition | 12 000 | 160,00 | 24,00 | 5,10 | 5,70 | 2 646 | 2 x CPP | 1 Bow/1 Stern |
| | FLNG01 | LNG Plant | Gasolina | 349 000 | 332,00 | 58,00 | 22,50 | 22,50 | 3 324 | Fix Pitch | |
| | FLNG03 | LNG Plant | Gasolina | 276 868 | 465,00 | 75,00 | 8,60 | 8,60 | 3 324 | 2 x Azipod | |
| | GAS05A | LNG (266 000 m³) | QMAX | 134 100 | 345,00 | 55,00 | 9,60 | 9,60 | 9 336 | 2 x Fix Pitch | |
| | GAS05L | LNG (266 000 m³) | QMAX | 177 500 | 345,00 | 55,00 | 12,00 | 12,00 | 8 065 | 2 x Fix Pitch | |
| | GAS06B | LNG (215 000 m³) | QFLEX Class | 113 100 | 315,00 | 50,00 | 9,40 | 9,40 | 8 363 | 2 x Fix Pitch | |
| | GAS06L | LNG (215 000 m³) | QFLEX Class | 142 700 | 315,00 | 50,00 | 12,00 | 12,00 | 7 606 | 2 x Fix Pitch | |
| | GAS12 | LNG | Cacouna LNG | 125 487 | 293,00 | 45,80 | 12,10 | 12,20 | 7 961 | 2 x CPP | |
| | GAS18B | LNG | Methane Two | 80 800 | 277,00 | 43,40 | 8,48 | 10,11 | - | Fix Pitch | |
| | GAS18L | LNG | Methane Two | 100 600 | 277,00 | 43,40 | 11,43 | 11,31 | 6 466 | Fix Pitch | |
| | GAS20B | LNG | Gas Tanker | 6 849 | 119,50 | 19,50 | 3,36 | 4,42 | - | 2 x Azipod | 1 Bow |
| | GAS20L | LNG | Gas Tanker | 10 565 | 119,50 | 19,50 | 5,69 | 5,69 | 2 900 | 2 x Azipod | 1 Bow |
| * | GASCS01B | LNG 60 000 m³ | Quebec Leo | 34 627 | 216,00 | 34,00 | 6,00 | 7,80 | 4 440 | Fix Pitch | |
| * | GASCS01L | LNG 60 000 m³ | Quebec Leo | 51 569 | 216,00 | 34,00 | 9,50 | 9,50 | 3 900 | Fix Pitch | |
| * | GASCS02B | LNG 88 000 m³ | Quebec Lyra | 47 377 | 239,00 | 39,90 | 6,50 | 8,20 | 5 350 | Fix Pitch | 1 Bow |
| * | GASCS02L | LNG 88 000 m³ | Quebec Lyra | 73 682 | 239,00 | 39,90 | 11,00 | 11,00 | 4 797 | Fix Pitch | 1 Bow |
| * | GASCS03B | LNG 60 000 m³ | Quebec Leo | 34 627 | 216,00 | 34,00 | 6,00 | 7,80 | 4 440 | Fix Pitch | 1 Bow |
| * | GASCS03L | LNG 60 000 m³ | Quebec Leo | 51 569 | 216,00 | 34,00 | 9,50 | 9,50 | 3 900 | Fix Pitch | 1 Bow |
| * | GASCS04B | LNG 88 000 m³ | Quebec Lyra | 47 377 | 239,00 | 39,90 | 6,50 | 8,20 | 5 350 | Fix Pitch | |
| * | GASCS04L | LNG 88 000 m³ | Quebec Lyra | 73 682 | 239,00 | 39,90 | 11,00 | 11,00 | 4 797 | Fix Pitch | |
| * | GASCS05B | LNG 177 000 m³ | Quebec Mars | 91 500 | 298,00 | 46,00 | 9,70 | 9,35 | 7 531 | Fix Pitch | |
| * | GASCS05L | LNG 177 000 m³ | Quebec Mars | 120 000 | 298,00 | 46,00 | 11,90 | 11,90 | 6 781 | Fix Pitch | |
| * | GASCS06B | LNG 215 000 m³ | Quebec Jupiter | 98 887 | 300,00 | 52,00 | 9,50 | 8,50 | 9 300 | Fix Pitch | |
| * | GASCS06L | LNG 215 000 m³ | Quebec Jupiter | 125 468 | 300,00 | 52,00 | 11,67 | 11,67 | 8 581 | Fix Pitch | |
| * | GASCS07B | LPG 22 000 m³ | Quebec Pegasus | 17 692 | 170,00 | 24,20 | 4,50 | 7,00 | 2 800 | Fix Pitch | 1 Bow |
| * | GASCS07L | LPG 22 000 m³ | Quebec Pegasus | 29 500 | 170,00 | 24,20 | 9,80 | 9,80 | 2 050 | Fix Pitch | 1 Bow |
| * | GASCS08B | LNG 178 817 m³ | Quebec Vega | 103 000 | 297,00 | 48,70 | 9,70 | 9,70 | 7 069 | 2 x Fix Pitch | 1 Bow |
| * | GASCS08L | LNG 178 817 m³ | Quebec Vega | 124 500 | 297,00 | 48,70 | 11,50 | 11,50 | 6 473 | 2 x Fix Pitch | 1 Bow |
| * | GASCS09B | LPG 88 000 m³ | Quebec Pollux | 47 377 | 239,00 | 39,90 | 6,50 | 8,20 | 5 080 | Fix Pitch | 1 Bow |
| * | GASCS09L | LPG 88 000 m³ | Quebec Pollux | 73 682 | 239,00 | 39,90 | 11,00 | 11,00 | 3 980 | Fix Pitch | 1 Bow |
| * | GCCS01P | General Cargo | Quebec Star K | 44 731 | 208,80 | 32,20 | 8,87 | 9,00 | 2 000 | Fix Pitch | 1 Bow/1 Stern |
| * | GCCS02D | General Cargo | Quebec Draconis | 21 980 | 165,00 | 27,10 | 7,60 | 9,70 | 1 660 | Fix Pitch | 1 Bow |
| * | GCCS02G | General Cargo | Quebec Draconis | 21 980 | 165,00 | 27,10 | 7,60 | 9,70 | 1 660 | Fix Pitch | 1 Bow |
| * | GCCS03B | General Cargo | Quebec Albali | 11 220 | 138,50 | 21,00 | 6,20 | 6,20 | 1 500 | CPP | 1 Bow |
| * | GCCS03E | General Cargo | Quebec Albireo | 13 520 | 138,50 | 21,00 | 6,50 | 6,70 | 1 835 | CPP | 1 Bow |
| * | GCCS03G | General Cargo | Quebec Antares | 17 285 | 138,50 | 21,00 | 8,08 | 8,08 | 1 835 | CPP | 1 Bow |
| * | GCCS03L | General Cargo | Quebec Atria | 17 285 | 138,50 | 21,00 | 8,08 | 8,08 | 1 100 | CPP | 1 Bow |
| * | GCCS04G | General Cargo | Florence Spirit | 14 185 | 136,40 | 21,20 | 7,40 | 7,80 | 722 | CPP | 1 Bow |
| * | IMASAHIB | Bulk Carrier | Federal Asahi | 19 000 | 200,00 | 23,80 | 3,50 | 6,50 | 2 650 | Fix Pitch | 1 Bow |
| * | IMASAHIL | Bulk Carrier | Federal Asahi | 31 680 | 200,00 | 23,80 | 8,10 | 8,10 | 2 018 | Fix Pitch | 1 Bow |
| * | IMDIAMIC | Tanker | Diamond Star | 13 609 | 123,70 | 17,70 | 8,33 | 8,33 | 627 | CPP (CCW) | |
| | PRODC03B | Tanker | Ellen Knutsen | 12 200 | 141,50 | 23,00 | 4,00 | 6,00 | 1 463 | Combi | 1 Bow |
| | PRODC03L | Tanker | Ellen Knutsen | 23 420 | 141,50 | 23,00 | 9,00 | 9,00 | 912 | Combi | 1 Bow |
| | PRODC07L | Tanker | M/T Irini I | 64 330 | 183,00 | 32,20 | 13,69 | 13,32 | 1 347 | CPP | 1 Bow |
| | TANK09 | Tanker | Bow Master | 8 690 | 103,60 | 16,60 | 7,10 | 7,10 | 633 | CPP | 1 Bow |
| | TANK15.B | Tanker | Sten Idun | 14 200 | 144,00 | 23,00 | - | - | 1 487 | CPP | 1 Bow |
| | TANK16B | Tanker | Americas Spirit | 59 824 | 249,90 | 43,80 | 5,97 | 8,57 | - | Fix Pitch | |
| | TANK16L | Tanker | Americas Spirit | 133 900 | 249,90 | 43,80 | 14,90 | 15,00 | 1 992 | Fix Pitch | |
| | TANK16P | Tanker | Americas Spirit | 119 400 | 249,90 | 43,80 | 13,50 | 13,60 | 1 992 | Fix Pitch | |
| | TANK16X | Tanker | Americas Spirit | 109 600 | 249,90 | 43,80 | 12,50 | 12,60 | 2 592 | Fix Pitch | |
| | TANK18B | Tanker | KMS Tanker | 39 015 | 182,90 | 40,00 | 7,20 | 7,20 | - | 2 x Fix Pitch | |
| | TANK18L | Tanker | KMS Tanker | 66 610 | 182,90 | 40,00 | 11,10 | 11,20 | 2 884 | 2 x Fix Pitch | |
| | TANK30B | Tanker | Marine Liberty | 3 554 | 88,90 | 17,30 | 2,22 | 4,46 | - | 2 x Fix Pitch | 1 Bow |
| | TANK30L | Tanker | Marine Liberty | 7 726 | 88,90 | 17,30 | 6,70 | 6,70 | 970 | 2 x Fix Pitch | 1 Bow |
| | TANK33B | Tanker | Ocean Lilly | 27 877 | 155,00 | 35,84 | 5,97 | 6,01 | - | 2 x Fix Pitch | 1 Bow Azi/1 Stern Azi |
| | TANK33L | Tanker | Ocean Lilly | 43 187 | 155,00 | 35,84 | 8,99 | 8,99 | 1 301 | 2 x Fix Pitch | 1 Bow Azi/1 Stern Azi |
| | TANK33P | Tanker | Ocean Lilly | - | 155,00 | 35,84 | 8,19 | 8,14 | - | 2 x Fix Pitch | 1 Bow Azi/1 Stern Azi |
| * | TK150P | Tanker | Alain Victor | 160 780 | 274,00 | 48,00 | 15,50 | 15,50 | 2 610 | Fix Pitch | |
| * | TKCS01L | Tanker | Quebec Bellatrix | 12 000 | 123,70 | 17,70 | 7,80 | 7,80 | 627 | 2 x Azipod | |
| * | TKCS02B | Tanker | Quebec Orion | 39 024 | 228,60 | 32,20 | 6,00 | 8,50 | 3 400 | Fix Pitch | |
| * | TKCS02P | Tanker | Quebec Orion | 72 500 | 228,60 | 32,20 | 11,50 | 11,50 | 1 900 | Fix Pitch | |
| * | TKCS02Q | Tanker | Quebec Orion | 71 219 | 228,60 | 32,20 | 12,00 | 12,00 | 1 900 | Fix Pitch | |
| * | TKCS02X | Tanker | Quebec Orion | 60 487 | 228,60 | 32,20 | 10,50 | 10,50 | 2 200 | Fix Pitch | |
| * | TKCS03P | Tanker | Quebec Gemini | 48 900 | 184,00 | 32,20 | 10,50 | 10,50 | 1 700 | CPP (CCW) | |
| * | TKCS04B | Tanker | Quebec Aquarius | 55 430 | 244,00 | 42,00 | 6,00 | 8,50 | 3 350 | Fix Pitch | |
| * | TKCS04L | Tanker | Quebec Aquarius | 114 585 | 244,00 | 42,00 | 14,20 | 14,20 | 2 100 | Fix Pitch | |
| * | TKCS04X | Tanker | Quebec Aquarius | 85 512 | 244,00 | 42,00 | 10,50 | 10,50 | 2 600 | Fix Pitch | |
| * | TKCS05B | Tanker | Quebec Aries | 81 840 | 274,00 | 50,00 | 6,50 | 9,50 | 4 900 | Fix Pitch | |
| * | TKCS05L | Tanker | Quebec Aries | 188 442 | 274,00 | 50,00 | 17,20 | 17,20 | 2 600 | Fix Pitch | |
| * | TKCS05P | Tanker | Quebec Aries | 167 158 | 274,00 | 50,00 | 15,50 | 15,50 | 2 700 | Fix Pitch | |
| * | TKCS06X | Tanker | Quebec Betelgeuse | 92 390 | 249,90 | 43,80 | 10,80 | 10,80 | 2 592 | Fix Pitch | |
| * | TKCS07P | Tanker | Quebec Venus | 61 000 | 184,00 | 32,20 | 10,50 | 10,50 | 1 700 | CPP | 1 Bow |
| * | TKCS08P | Tanker | Quebec Mercury | 61 000 | 184,00 | 32,20 | 10,50 | 10,50 | 1 700 | Fix Pitch | |
| * | TKCS09B | Tanker | Damia Desgagnes | 12 821 | 135,00 | 23,50 | 4,00 | 6,40 | 1 524 | CPP | 1 Bow/1 Stern |
| * | TKCS09L | Tanker | Damia Desgagnes | 19 533 | 135,00 | 23,50 | 7,80 | 7,80 | 1 222 | CPP | 1 Bow/1 Stern |
| * | TKCS10B | Tanker | Espada Desgagnes | 44 321 | 228,50 | 32,20 | 7,20 | 7,90 | 3 210 | CPP (CCW) | 2 Bow |
| * | TKCS10X | Tanker | Espada Desgagnes | 63 326 | 228,50 | 32,20 | 10,50 | 10,50 | 2 900 | CPP (CCW) | 2 Bow |
| | TUG09 | Tug Ship Assist | Moran | 668 | 32,70 | 9,40 | 4,00 | 4,00 | 118 | 2 x Fix Pitch | BP 44T |
| | TUG16 | Tug Escort | Atlantic Oak | 615 | 30,80 | 11,10 | 5,00 | 5,00 | 144 | 2 x ASD | BP 67t - Skeg |
| | TUG17 | Tug Ship Assist | Oakgarth | 688 | 36,00 | 9,80 | 3,80 | 4,50 | 236 | 2 x ASD | BP 50t |
| | TUG18 | Tug Escort | Bocas del Toro | 485 | 27,40 | 11,60 | 4,80 | 5,00 | 120 | 2 x ASD | BP 58t - Skeg |
| | TUG21 | Tug Ship Assist - Pusher | Capt Sertin Fifty | 346 | 22,90 | 10,20 | 2,30 | 2,30 | 100 | 2 x Fix Pitch | BP 12T |
| | TUG30 | Tug Escort | Seaspan Eagle | 680 | 28,20 | 11,70 | 5,20 | 5,40 | 160 | 2 x CPP ASD | BP 71t - Skeg |
| | TUG49 | Tug Ship Assist | SST Capilano | 316 | 21,70 | 10,70 | 2,10 | 5,20 | 54 | 2 x ASD | BP 69t |
| | TUG52 | Tug | SST Orca | 866 | 32,00 | 11,80 | 5,50 | 5,50 | 166 | 2 x ASD | BP 82t - Skeg |
| | TUG59 | Tug Ship Assist | Atlantic Oak | 600 | 30,80 | 11,10 | 3,50 | 3,50 | 144 | 2 x ASD | BP 92T |
| | TUG62 | Tug Ship Assist | CMC Warrior | 360 | 23,73 | 10,43 | 4,55 | 4,55 | 100 | A x ASD | BP 83T |
| * | UMIAK01L | Bulk Carrier | Umiak I | 44 580 | 188,80 | 26,60 | 11,70 | 11,70 | 1 882 | Fix Pitch | |
| * | UMIAK01P | Bulk Carrier | Umiak I | 32 520 | 188,80 | 26,60 | 9,00 | 9,00 | 2 284 | Fix Pitch | |
| | VLCC23B | Tanker | Elizabeth I. Angelicoussi | 81 900 | 305,00 | 47,00 | 7,10 | 10,00 | - | Fix Pitch | 1 Bow |
| | VLCC23L | Tanker | Elizabeth I. Angelicoussi | 214 943 | 305,00 | 47,00 | 18,30 | 19,10 | 2 697 | Fix Pitch | 1 Bow |